Roger Thivierge & Associates
Founded in 1985, our firm provides unique and specialized services to companies that are either looking to be acquired or to expand their business through strategic, value added acquisitions. With established networks in North America and Europe, we give clients access to unique transaction opportunities. We bring a combination of professionnal selling, financial expertise and strong negotiating skills in helping shareholders complete value added transactions.
Examples of international transactions
Eclor SA – Groupe Agrial / Manzana Products Co.
Clondalkin Group / Direct Plastics Ltd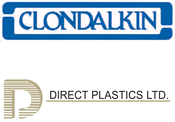 Enefco International LTD / Odyssey Bay Ventures, Inc.
RailAmerica Inc. / Fabrex Inc.
Learn more »